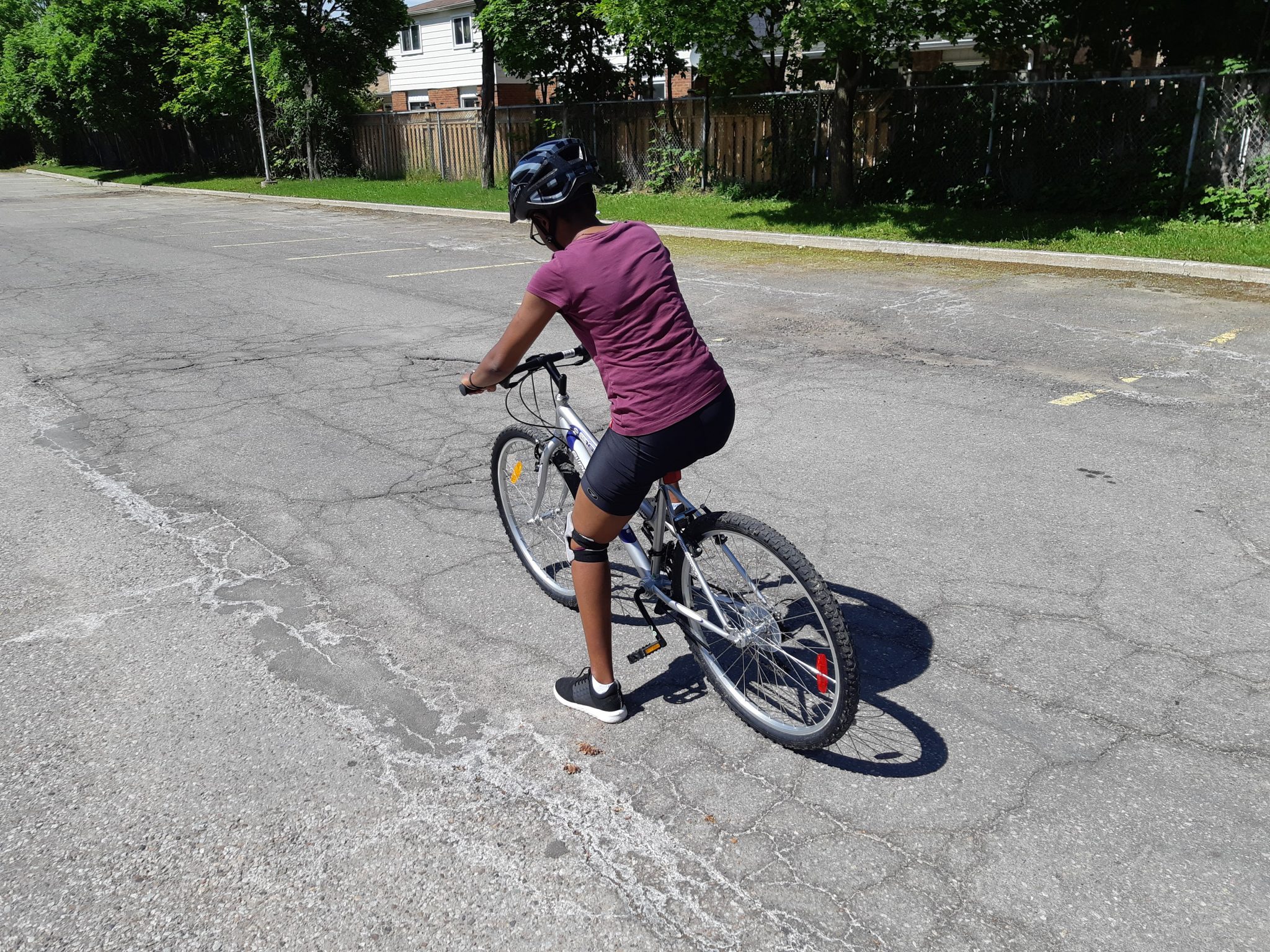 The Bikeport is happy to offer 1-on-1 CAN-BIKE instruction.
1-on-1 instruction has many benefits over a classroom setting. You'll have dedicated attention from a Certified CAN-BIKE Instructor for your entire lesson. Lesson progression moves at your speed and can adjust as necessary to suit your progress. No pressure from other participants, friends, or family members.
Whether you're learning to use a bicycle for the first time, or want to figure out how to use a bicycle to get to school, or work, The Bikeport can help.